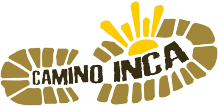 The Inca Trail is a trek open to everybody connecting the city of Cusco to the famous citadel of Machu Picchu.
We are the first virtual Agency offering a reliable, fast and secure system to reserve your Trek on-line.
Before you discover this fabulous trek for yourself, we invite you to join us on a virtual tour within Peruvian Andes, on one of the most beautiful treks of the World... Now, take a breath, imagine and dream, you are almost in Machu Picchu... Welcome!